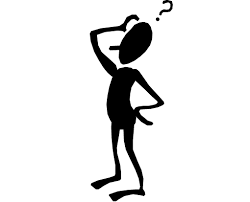 We've been getting lots of questions about new words that are going around to describe how people should be acting during the Covid-19 pandemic. We wanted to take some time and try to explain these a little bit better for folks.
Social Distancing:
This is what we are all being asked to do during this time. Social distancing measures are approaches taken to minimize close contact with others in the community and include: limiting those that you interact with to the people you live with and maybe one other house hold who has agreed to just interact with your household. This also includes community-based approaches (e.g. avoiding crowding, school measures and closures, workplace measures and closures, public/mass gathering cancellations). When you are social distancing you can leave the house and spend time outside. If you are interacting with others outside your circle you should maintain a 6-foot distance. When you leave the house, you should wash your hands immediately upon arriving home.
During this time, you should not engage in non-vital social interactions. This includes things like:
– hair appointments
-card games
-yoga or fitness classes
-non essential blood work or medical appointments
Protective Self- Isolation or Separation
This is what we are advising those who are at high risk of complications from Covid-19 to do. These includes:
Those greater than 80 years of age:
Those greater than 70 who have 2 or more or the following conditions:
Those greater than 60 who have 3 or more of the following conditions:
Conditions:
– Existing heart problems
– Existing breathing problems
-Cancer
– Diabetes
You would take the same precautions as those who are social distancing. In addition, we recommend you pick 1-2 people who would be the ones who bring you any supplies you need. Cancel all social engagements. You can still go outside, go for walks, spend time on the phone with those you love.
Quarantine or self-isolation:
This is for people who are at risk to have the virus. This includes people who:
Have traveled anywhere outside of Canada (including the United States of America). On arrival you should stay home, go directly home, and stay there for 14 days.
Live with, provide care for, or have spent extensive time with someone who has:

Tested positive for COVID-19, OR is suspected to have COVID-19, OR who has respiratory symptoms (fever, cough, or shortness of breath) that started within 14 days of travel outside of Canada.

Are currently having symptoms. This would include: if you have a fever, new cough or difficulty breathing.
If you have any of these things please give us a call at the Family Health Team if you are a patient here. If you do not have a primary care provider you can call Good Doctors at 1-888-397-7138 or text 705-910-7799.
Some helpful tips if you are having to quarantine/ or go into social isolation
Stay home:
Do not use public transportation, taxis or rideshares.
Do not go to work, school or other public places.
Your health care provider or Ottawa Public Health will tell you when you no longer need to self-isolate.
Limit the number of visitors in your home:
Only have visitors who you must see and keep visits short.
Keep away from seniors and people with chronic medical conditions (e.g., diabetes, lung problems, weakened immune system)
Avoid contact with others:
Stay in a separate room away from other people in your home as much as possible and use a separate bathroom if you have one.
Make sure that any shared rooms have good airflow (e.g., open windows).
Keep distance:
Cover your coughs and sneezes:
Cover your mouth and nose with a tissue when you cough or sneeze.
Cough or sneeze into your upper sleeve or elbow, not your hand.
Throw used tissues in a lined wastebasket and wash your hands. Lining the wastebasket with a plastic bag makes waste disposal easier and safer.
Wash your hands after emptying the wastebasket.
Wash your hands:
Wash your hands often with soap and water.
Dry your hands with a paper towel, or with your own cloth towel that no one else shares.
Use an alcohol-based hand sanitizer if soap and water are not available.
Wear a mask over your nose and mouth:
Wear a mask if you must leave your house to see a health care provider.
Wear a mask when you are within two metres of other people.
Household cleaning and disinfection:
Clean all "high-touch" areas such as counters, toilets, sink tap handles, tabletops, doorknobs, TV remotes, phones, and bedside tables daily using regular household cleaners.
Clean more often if surfaces become visibly soiled.
Clean any surfaces than may have blood, body fluids and/or secretions on them.
Wear disposable gloves when cleaning surfaces.
Use a diluted bleach solution (2 teaspoons of bleach to 4 cups of water) or household disinfectant.
Dishes and eating utensils should be cleaned with dish soap and hot water after each use.
Use of a dishwasher with a drying cycle also provides a sufficient level of cleaning.
Laundry
Clothing and bedclothes can be cleaned using regular laundry soap and water and do not require separation from other household laundry.
If clothing or bedding have blood, body fluids and/or secretions, wear disposable gloves while handling soiled items, remove gloves and wash hands immediately afterwards.
Waste management
All waste generated can be bagged in a regular plastic bag and disposed of in regular household waste.
This can feel like a real challenge right now. Know that if we take strong measures now, we will be able to take care of each other and all of our members of our community safe.
Resources:
https://www.publichealthontario.ca/-/media/documents/ncov/factsheet-covid-19-self-monitor.pdf?la=en
https://www.publichealthontario.ca/-/media/documents/ncov/factsheet-covid-19-how-to-self-isolate.pdf?la=en