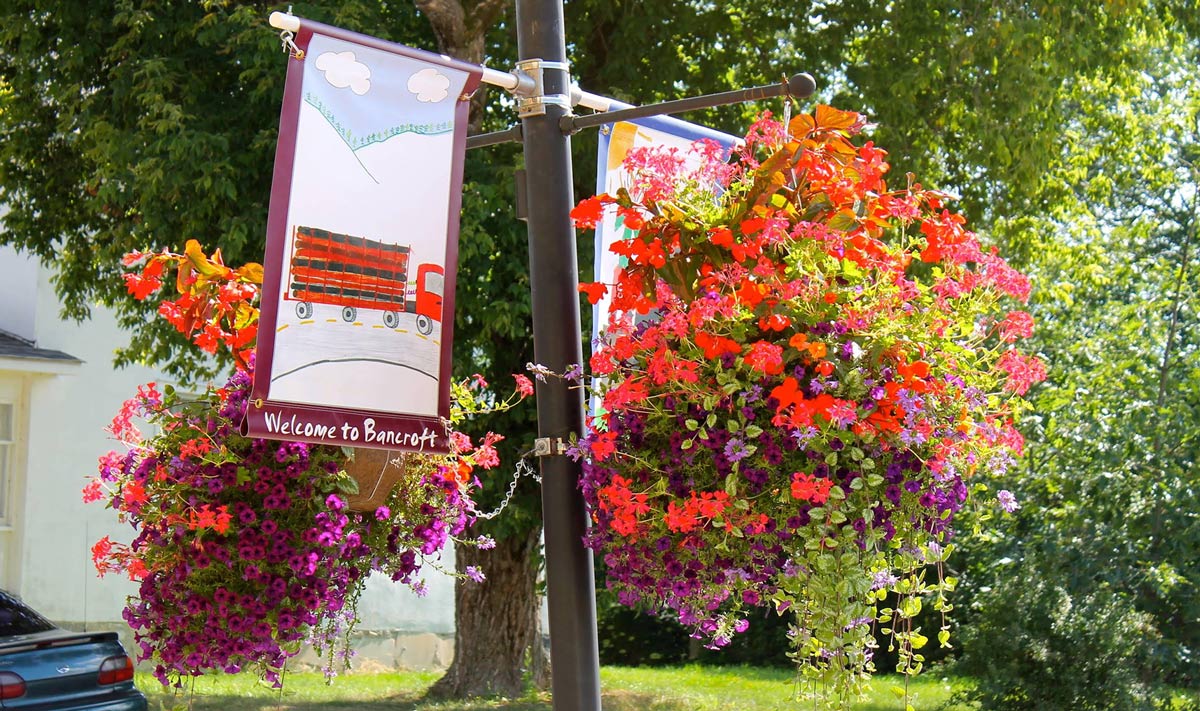 Bancroft is located in the heart of Ontario, tucked away from the bustle of the big city but close enough to visit. Central to several mid-sized cities and halfway between Toronto and Ottawa, Bancroft offers the tranquility of the Canadian Shield with all the amenities of a modern community. Built alongside the York River in the mid-1800s, Bancroft sits at the northern tip of Hastings County and the southern end of Algonquin Park.
Historically fueled by the mining and lumber industries, the Bancroft region offers residents and visitors access to lakes, forests, parks, golf courses, theatres and museums, cultural and sporting events, recreation trails, well-established municipal services, K-12 and post-secondary education, modern health care facilities, and a thriving downtown core that offers ample opportunity for further economic development. With a regional population of more than 40 000, Bancroft is anything but a typical small town.
Bancroft welcomes visitors (150 000 annually) from all over Canada and the world and is a favorite destination for four-season vacations. It's not hard to believe that many visitors choose to stay, and Bancroft has become the community of choice for many people who would like to leave the busy city-life behind. The Bancroft region provides the perfect blend of urban and rural economies and landscapes and makes a wonderful place to visit, live, work, and thrive!
For more information please check out the town of Bancroft website – https://www.bancroft.ca/