Welcome!
The Bancroft Community Family Health Team (BCFHT) is made up allied health professional's who work collaboratively with a group of Physicians (The Medical Clinic) to provide patients with complete health care.
Together we strive to ensure all our patients have the best possible care and promote healthy living.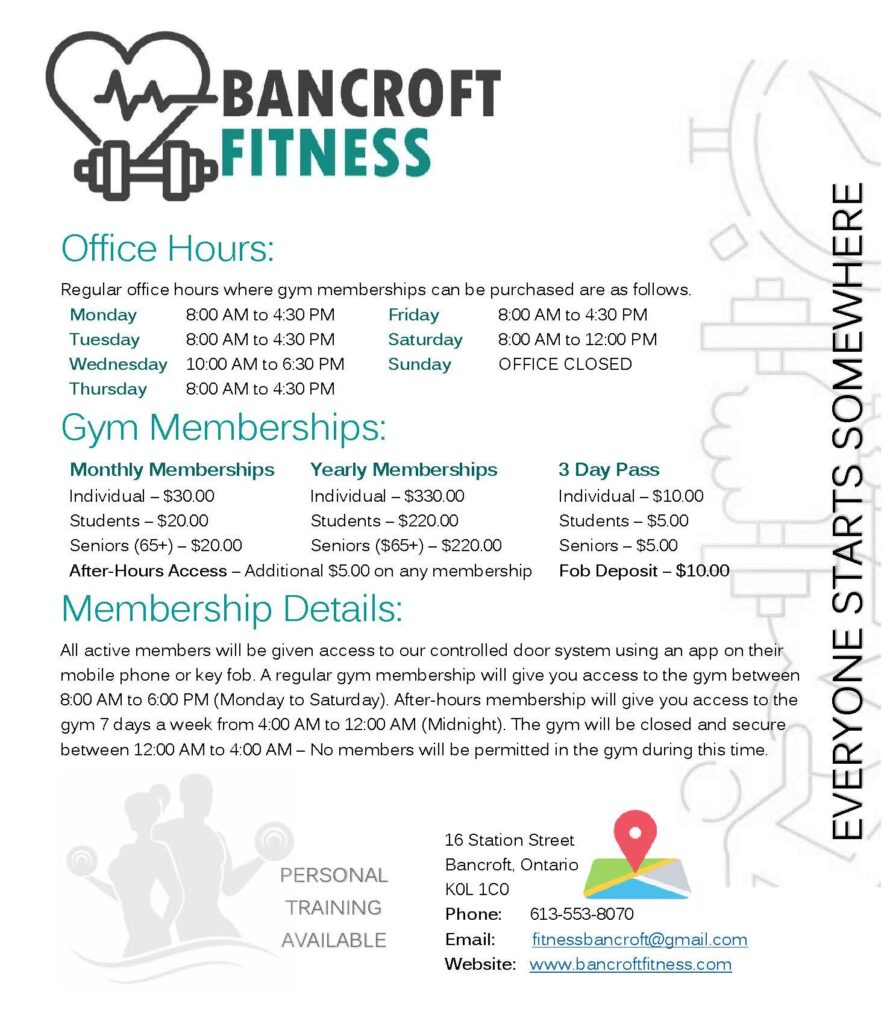 In 2019 the Bancroft Community Family Health Team and Bancroft Fitness entered joint leadership. The shared leadership allow us to be more sustainable in a community where gyms struggle to survive.
As a not-for-profit gym, this is something that makes us unique. All monies generated including donations will be put back into the gym for programs and equipment.
You can visit the Bancroft Fitness website for more information, or find them on facebook.