Home Page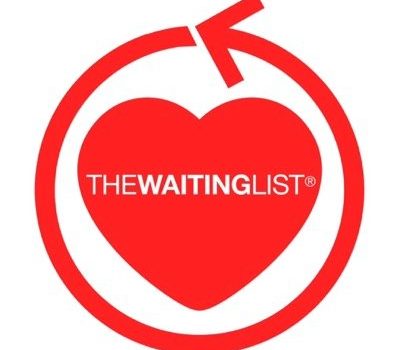 Published on June 23rd, 2017 | by Rochelle @ BCFHT
0
Bancroft Family Health Team will accept your application for our waiting list
Download application form here:  Application – BFHT new patient
Bancroft Family Health Team – NEW PATIENTS WAITING LIST

PLEASE NOTE – we will accept your application for our waiting list. However, the length of wait is uncertain and there is no guarantee that any of our doctors will be available to take you on as a new patient.  Doctors are always re-evaluating their availability and when they choose to add new patients, those on the waiting list will be notified by mail.  If you are without a doctor and need medical care or medication, see the information below.
To apply to become a patient:
Attend our office at 19 Oak Street to apply in person.
Email an application form to

newpatients@bancroftfht.com

Mail application to: Bancroft Family Health Team,  Box 1089, Bancroft, ON K0L 1C0.
Priority will be given to patients who do not currently have a primary healthcare provider (either a physician or nurse practitioner), others will be contacted on a first-come, first-served basis.
Download application form here:  Application – BFHT new patient 
 ————————————————————————————————————————————————————————————-   

           Bancroft Primary Care Waiting List           

What to do if you need medical attention while on the waiting list for a Family Physician:
With the recent retirement of several doctors in the area, there is a large influx of people requesting a family physician. Most of the doctors at the BFHT have full practices but are adding patients whenever possible. The NHFHT is currently at capacity.  Both FHT's currently have over 750 patients on a waiting list, therefore, there are many patients waiting to be assigned to a Practitioner.  If you are accepted by a Practitioner, you will be notified by mail.
We encourage you to apply to the Bancroft Primary Care Waiting List.  Please apply by registering at either the BFHT or NHFHT (online applications are available*).  It is not necessary to apply at both FHT's, the waiting list is shared and either office will contact you when Practitioners are accepting patients.  If you have applied in the past to either FHT, you do not need to reapply.
In the meantime, the following options are available for your Medical Care:
The ER – medical care is always available 24/7 at the Emergency Department of the Hospital.

In an attempt to reduce wait times, an additional doctor will be available daily from 1pm – 5pm to see patients triaged in ER. Must present valid Health card.

Good Doctors Bancroft – there is a walk-in clinic available at IDA Pharmacy, 90 Hastings Street in Bancroft, Monday – Friday 9am to 5pm. Phone: (613)-701-1245 for more info.

Doctor sees patients through telemedicine and a physician assistant or nurse in the clinic assists the doctor with diagnosis. Must present valid Health card.

Bancroft Family Health Team Walk-in – there is a walk-in clinic available to any patients. It occurs two Saturdays each month at our medical clinic at 19 Oak Street.

Patients are seen by a Nurse Practitioner. Available dates are posted on our website bancroftfht.com, or call 613-332-1565 for more information. Must present valid Health card.

Pharmacies – if you require a refill on your medication, your pharmacist may be able to refill it for you based on your prescription history (for up to a period of 6 months). This DOES NOT include narcotic or other controlled substances prescriptions.
O.A.T.C. – For more details contact them at 613-332-0660.
Pregnancy Support – if you are pregnant and requiring prenatal care & support, you can contact Midwifery Services of Haliburton-Bancroft. More info is available online at haliburtonbancroftmidwives.ca or by phone at 705-457-9992.
*Online applications can be filled out at bancroftfht.com or northhastingsfht.ca