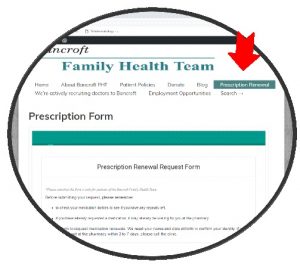 New!  PRESCRIPTION REQUESTS now available on the BFHT website for patients of Dr's Blanchard, Brown, Cooper, Fransky, Griffin, Ferreira, and White.
This online form allows you to request a prescription refill online. An email with your requested medication and your pharmacy of choice will be forwarded to your doctor's receptionist.
Please review your doctor's prescription refill policy, a $20 charge may apply to this online request.