Blog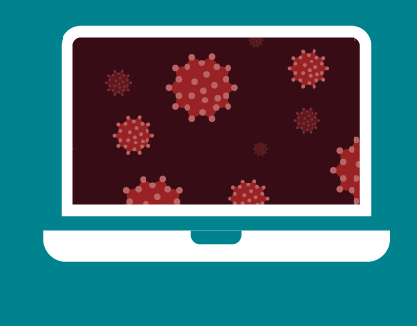 Published on March 1st, 2020 | by Rochelle @ BCFHT
0
BCFHT Appointments – Coronavirus screening

** UPDATED posts available in the COVID-19 Tab
The Bancroft Community Family Health Team and Physicians will be making changes to how we see patients effective immediately.
Patients will be screened for COVID-19.  Please see screening list below.
Some in person appointments with physicians will continue, but you need to be screened before you attend an appointment. We will be calling you.
Physicians will be doing phone appointments with some patients.  You will be notified if your appointment is by phone.
If you are running out of medication, please ask your pharmacist to fax the clinic or use the form on our website to request your prescriptions. The renewal fee will be waived at this time.
Do not attend the office to book appointments or drop off paperwork.
The FHT allied health professional staff such as diabetes nurses, dietitians, and social workers as well as smoking cessation appointments will be moving to phone appointments effective Tuesday, March 17th. If you have an appointment booked with the FHT staff, please be available by phone on the date and time of your appointment.
All FHT foot care and chiropody appointments are cancelled until further notice. If you are diabetic and have an ulcer, open wound, or other immediate foot concern please call 613-332-1565 extension 220.
Most FHT injection appointments will be cancelled, we will be in touch about your appointment to confirm or rebook.
All groups including Fit at the FHT, Meditation, and Cardiac and Pulmonary Rehabilitation are cancelled until further notice.
IF YOU HAVE ANY OF THE FOLLOWING:
Fever
Cough
Shortness of Breath
Flu Like Symptoms
Close contact with a confirmed or suspected COVID-19 case
You or someone close to you travelled outside of Canada in the last 14 days
DO NOT ATTEND AN APPOINTMENT AT OUR OFFICES.
Please call the office and speak to a nurse to be screened.
IF YOU COME TO THE CLINIC:
you will be screened when you arrive
you must wear a surgical mask if asked to do so
try and stay 2m (6ft) away from other people
do not touch any surfaces
do not bring family members or friends, if you need assistance you may bring one person
GENERAL PRECAUTIONS:
Wash your hands often with soap and water, or use hand sanitizer
Avoid touching your eyes, nose, and mouth unless you have just washed your hands
Cover your cough and sneeze with a tissue or into your arm, not your hand.  Also, make sure to wash your hands afterward
Avoid visiting people in hospitals or long-term care centres
PLEASE DO NOT GO TO THE HOSPITAL FOR MILD ILLNESSES.
———————————————————————-
Before booking or attending an appointment in the office we need to ensure that you are screened for potential exposure to the coronavirus.
If you have a FEVER, or a new COUGH, or DIFFICULTY BREATHING
And
Have TRAVELED or had contact with a person that has traveled in the last 14 days.
Do not book an appointment or attend an appointment at the office.  Please call a nurse to discuss your symptoms.
If you are a patient of:
Dr. Brown please call Jenny at 613-332-1565 extension 228
Dr. Gerasimoff or Dr. Blanchard please call Lindsay at 613-332-1565 extension 237
Dr. White please call Courtney at 613-332-1565 extension 258
Dr. Ferreira please call Ruth Ann at 613-332-1565 extension 256
Dr. Fransky or Dr. Griffin please call Meryl at 613-332-1565 extension 232
Dr. Keila please call Valerie at 613-332-5692 extension 242
Please be patient as we are experiencing a high volume of calls about the coronavirus.  Please leave the nurse a message if you cannot reach her and your call will be returned as soon as possible.
Sandra McGrath, CPA, CA, CGA
Executive Director