Home Page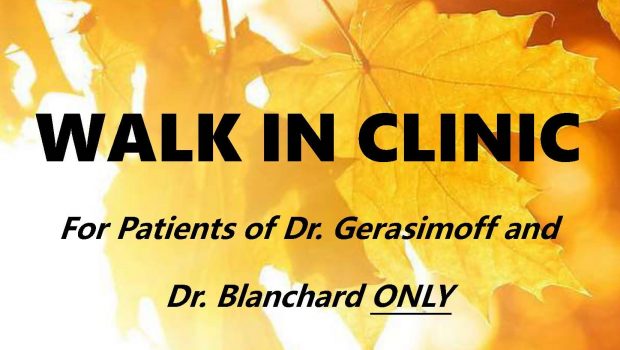 Published on September 28th, 2017 | by Rochelle @ BCFHT
0
Dr. Blanchard's Walk-In Clinic
WALK-IN CLINIC – Available ONLY to Patients of Dr. Blanchard & Dr. Gerasimoff ONLY

Please note that the walk-in clinics are first come, first served and are subject to cancellation based on Dr. Blanchard's other clinical responsibilities.
When?       *** Wednesday's 5:00pm to 8:00pm ***     (Patients of Dr. Blanchard & Dr. Gerasimoff )

Subject to cancellation … Please call before to attending to confirm clinic is being held.